Our
Vision
Sharing the benefits of business with communities across Sri Lanka
Business is a matter of human service
Founder Merrill J. Fernando's vision is our mandate. The MJF Charitable Foundation is the philanthropic arm of Dilmah Ceylon Tea Services and Resplendent Ceylon. We work with underserved communities investing long term in the lives of women, men, girls and boys to ensure that they have control of their futures and also pay it forward to their own communities.
read more
Our Contribution
towards Society
Entrepreneurship
Empower
MJF Kids
Tea Estates
Changing Lives
Our intent &
task
Women, Men, Girls and Boys take control of their own future and give back to their communities
This is our Goal for the people we work with. It is based on the Sustainable Development Goals which are aimed at protecting people, the planet, reducing poverty and inequality.
Also known as the Global Goals, the SDGs were rolled out in 2016 by the UN in recognition of the interconnected nature of global challenges and their root causes. The aim is to bring about holistic change in the lives of people across the world by 2030.
We believe that responsible, sustainable change for the people we work with requires a concerted effort, the 6 Goals below embody Dilmah Founder Merrill J. Fernando's vision of making business a matter of human service and the work that we do.
Good Health and Well-being
Decent Work and Economic Growth
Sustainable Cities and Communities
Partnerships
for the Goals
Upcoming
Events
Country Roads - A True Celebration of Music and Life.
Celebrating the 30th anniversary of South Asia's and Sri Lanka's longest-running children's charity concert - 'Country Roads' will come alive on the 19th of October, 10 am at the MJF Centre in Moratuwa to entertain the kids and youth from Rainbow Centre, MJF Youth and Cricket Live Foundation. The show will bring some great country, western and folk music hits from the 1970s to date, featuring Mavericks from Germany, UK's Astrid Brook and local favourites like Cosmic Rays, Anno Domini and the Country Revival Band with Feizal and Jury.

**Invitees Only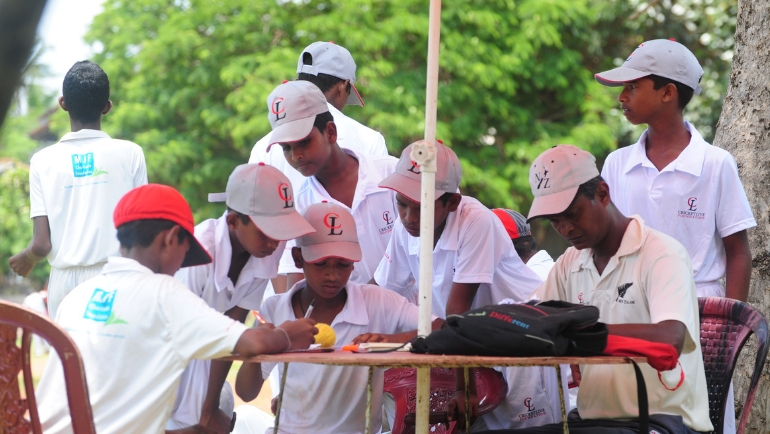 Cricket Live Foundation - Family Fun Day & Fathers' Cricket Tournament.
This get-together, filled with fun activities will bring families together. The tournament will encourage fathers to engage in sports while improving discipline and sportsmanship. 24-38 teams, consisting of 3 females and 3 males per team will be taking part in this event which will be held on 24th of September from 8:30-17:30 at Uyana Kanishta Vidyalaya, Lunawa, Moratuwa.